Therapeutic community «Viata Noua» was created in 2004, with the support of «Viata Noua». The aim of the community is to help people addicted to drugs or alcohol, who were not able to deal on their own with their disease on biological, social, psychological and spiritual levels.
Vladimir Dodon is the community coordinator. Together with other community volunteers each day he helps guys deal with devastating consequences of alcoholism and drug addiction.
The program of the community is based on the Minnesota treatment and rehabilitation model of drug / alcohol addicted.
The aim of the rehabilitation program is to regain the personality in biopsychosocial and spiritual context and to achieve sobriety.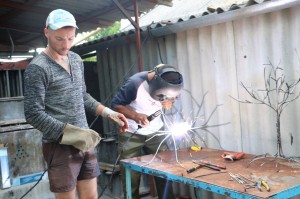 The rehabilitation program takes 6 months, and it is divided into the following parts:
1. The first part of the rehabilitation program – 3 months
2. Holidays – 3 days
3. The second part of the rehabilitation program – 3 months
The aim of the first part of the rehabilitation program is to develop healthy living habits and responsible attitude to yourself and the society.
The second part of rehabilitation aims to motivate a person, to make a self-evaluation, to set priorities and to develop the qualities in a person.
Below you can see the "12 steps" program, on which the rehabilitation is based.
Step one.
We admitted we were powerless over alcohol in that our lives had become unmanageable.
Step two.
Came to believe that a Power greater than ourselves could restore us to sanity.
Step three.
Made a decision to turn our will and our lives over to the care of God as we understood Him.
Step four.
Made a searching and fearless moral inventory of ourselves.
Step five.
Admitted to God, to ourselves and to another human being the exact nature of our wrongs.
Step six.
Were entirely ready to have God remove all of these defects of character.
Step seven.
Humbly asked Him to remove our shortcomings.
Step eight.
Made a list of all persons we had harmed and became willing to make amends to them all.
Step nine.
Made direct amends to such people wherever possible except when doing so would injure them or others.
Step ten.
Continued to take moral inventory and when we were wrong promptly admitted it.
Step eleven.
Sought through prayer and meditation to improve our conscious contact with God as we understood Him, praying only for knowledge of His will for us and the power to carry that out.
Step twelve.
Having had a spiritual awakening as a result of these steps, we tried to carry this message to alcoholics, and to practice these principles in all our affairs.
The "12 steps" program includes groups of self-development, support groups, group activities to prevent risky behaviors and breakdowns, spiritual and moral education, occupational therapy, leisure activities, individual consultations and keeping a diary of feelings.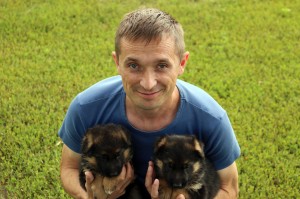 And here is what the rehabilitation program coordinator of the community, Vladimir Dodon, says: "Our therapeutic community program is based on the 12-steps program of Minnesota model, which is used worldwide to overcome drug and alcohol addiction. This program focuses on a comprehensive approach to the personal restoration, that is, we are helping a person to recover on biological, psychological, social and spiritual level. However, this program works only in case of absolute acceptance of your personality and in the atmosphere of full understanding, care and love. One of our foundational principles is that initially a person is always right. Our task is to ensure care, love and understanding. This is what a person needs the most when he comes here. He must feel accepted by other people. "
If you or some of your friends, family or loved ones faced the problem of drug or alcohol addiction, and you would like to go through the rehabilitation in the therapeutic community «Viata Noua» call: +373 22 66 00 65 or visit us at: Moldova, Chisinau, Independentei 6/2.